| 09/11/2018, updated 09/03/2023
Despite the fact that Chile is 4300km long, it is relatively easy to move within the country.
Bus
The long distance bus network is dense and serves the whole country. This is why it is the most used way to move around. There are a lot of bus companies, so the competition between them is tough, which makes this means of transport very affordable. Buses are reliable and offer good value for money. For long journeys, buses include toilets, wifi access and various other services. The main companies are:
In Santiago, buses mainly depart from the following terminals:
Alameda Terminal (Universidad de Santiago metro station): Pullman Bus and Tur Bus are the two main companies that depart from the Alameda terminal, serving the whole country.
Los Heroes Terminal (Los Héroes or La Moneda metro station): relatively small terminal, which has the advantage of not being overcrowded in summer.
Pajaritos Terminal (Pajaritos metro station): it is a smaller terminal than the two previous ones, as it is mainly a transit point for most buses traveling between Santiago and Valparaiso / Viña del Mar and buses going to the airport (every 10-20 minutes). However, we recommend to get off at this terminal to take the metro (line 1) if you go back to Santiago late on Sunday evening (especially during an extended weekend). Indeed, the metro ride will be faster than the last kilometers to reach the Alameda terminal, whose access is saturated on Sunday evening.
Sur Terminal (Universidad de Santiago metro station): the Sur terminal, also known as the Estacion Central terminal, is located next to the Alameda terminal. Most of the buses departing from the Sur terminal serve central and southern Chile, as well as international destinations.
San Borja Terminal (Estacion Central metro): buses departing from the San Borja terminal mainly serve the northern part of the country.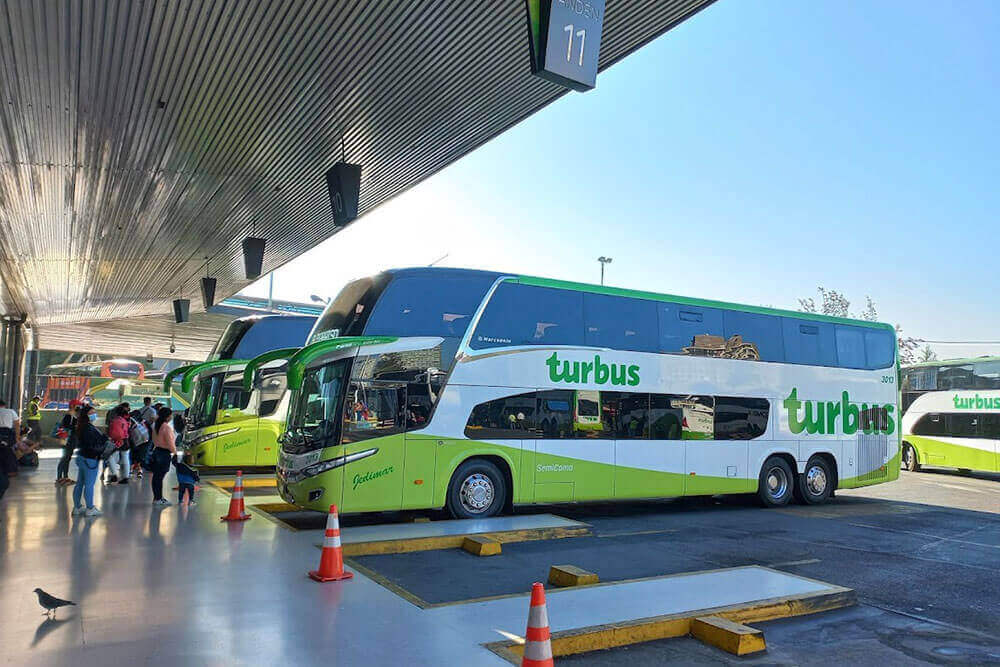 You can buy tickets online or at the company counter in the bus station. Ticket prices vary significantly depending on departure time and between the high season (November-February) and the low season. You can compare prices and buy tickets on Voyhoy, Recorrido or Pasajes Bus.
There are four types of buses for long journeys:
Clasico: the cheapest, recommended for the shortest distances.
Semicama: reclining seats, air conditioning and toilet.
Cama: more spacious, more comfortable seats, air conditioning and toilets.
Supercama (or first class): seats that convert into berths, air conditioning, toilets and wifi.
If you are traveling long distances, you should better choose a bus "con servicio", which includes drinks and meals.
On the side of the road, you can signal to clasico buses by indicating the number of seats you want with your fingers.
Plane
Given the long distances between cities, the plane is the fastest way to cross the country or to go to the islands. Three companies provide most of domestic flights:
Latam Chile: this is the Chilean historical company (LAN), which merged with the Brazilian company TAM in 2015.
Sky Airline: the first low-cost airline, created in 2001.
Jet Smart: the company, created in 2017 with a new fleet of Airbus aircrafts and strong growth expected in the coming years, aims to compete with the bus on some destinations, and offers very low prices.
Given that the regions of Patagonia and Antarctica are far away, few commercial lines serve them. DAP Airline has therefore specialized in this sector.
The plane is often a little more expensive than the bus. You can book a round trip, which is cheaper, and use only one way. You can book your tickets on Cyber Days (three days in May) or Black Friday (in November), during which ticket prices are significantly reduced.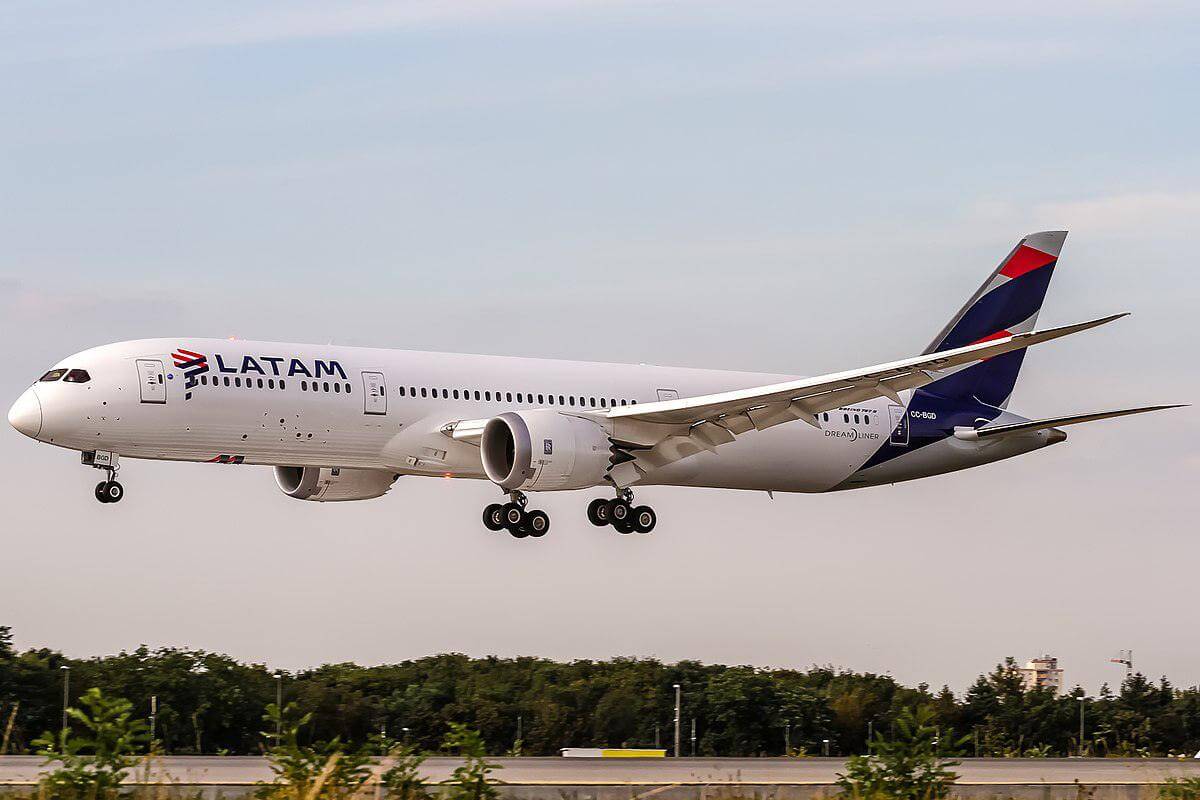 Car
The car is convenient for reaching remote areas not served by public transport or for short trips. However, it is better to take the plane or bus if you want to cross the country, and rent a car on your arrival if necessary. To avoid any problem with the authorities, always have your driving license with you. Depending on your status in Chile, a foreign driving license may be sufficient, but if you stay in Chile for a few years, it should be noted that you will need to get a Chilean driving license.
To move around Chile, we advise you to opt for an enhanced vehicle or a 4x4 vehicle, because some roads (especially in the mountains) may be in poor condition.
To get more information on car rental, you can read our article about it.
Things to know:
On the highway and outside cities, you have to drive with the lights on.
The priority to the right does not apply in towns.
Chile applies a zero tolerance policy for drinking and driving.
In Chile, drivers overtake both left and right.
Hitchhiking
Chile is the safest country in Latin America to hitchhike and this means of transport is commonplace. However, hitchhiking does not work all the time, and in remote areas, the wait can be quite long, especially if you are a big group.
Train
The train is almost nonexistent in Chile. A rail line is still circulating from Santiago to Chillan. But the rail network is old and poorly maintained. In general, train journeys are slower, more expensive and less reliable than buses.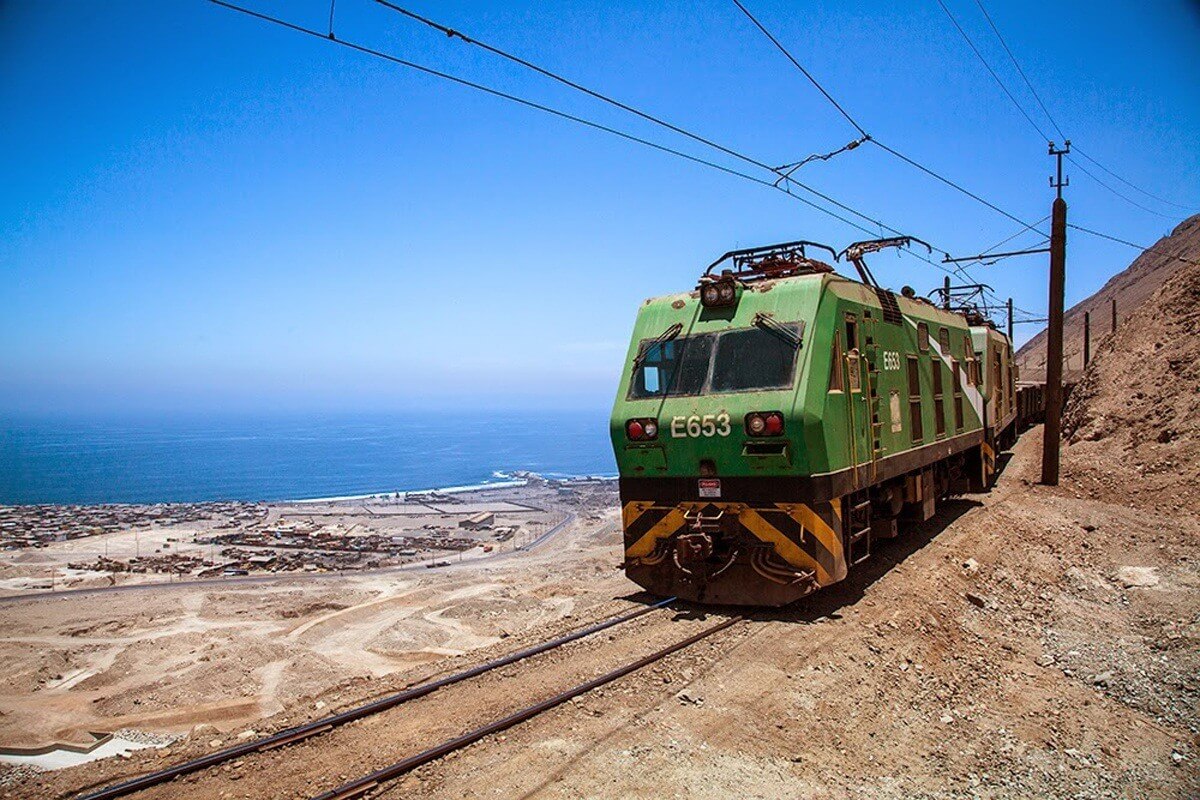 Boat
This means of transport mainly concerns the south of the country: traveling by ferry gives access to normally inaccessible areas, such as the fjords or the islands of Patagonia and Tierra del Fuego. Boats also connect the island of Chiloe and the mainland. Prices and frequency of boats vary depending on the season.
Get help to relocate to Chile!
Banking, Health, Visas… Receive Free Daily tips to prepare your move
JOIN FREE