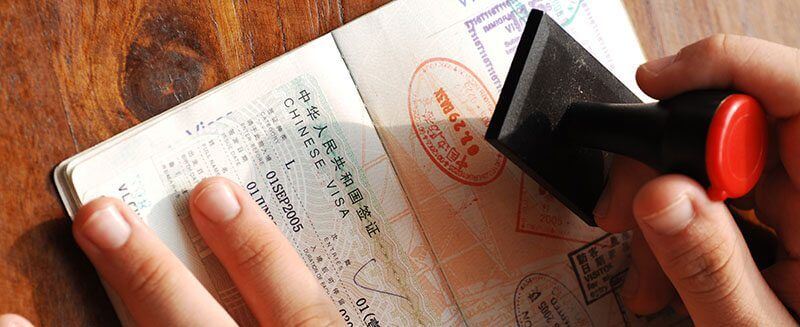 14/10/2016, updated 15/06/2023
Travelling to Chile is very easy for residents of most countries. The Chile indeed has signed reciprocity agreements regarding visa with a huge number of countries. Therefore, it is easy to enter as a tourist in Chile. You don't need to ask a visa before (you receive it at the airport while entering Chile). For example, you don't need to ask a visa if you come from USA, Europe, or a Latin America country.
The tourist visa is a good start to have an overview of the country. You can have up to 180 days of visa. You will first be granted a 90-day tourist visa, which you can renew once, or you can also leave the country and come back to get an extra 90 days.
WARNING
If you are on a tourist visa and decide to stay in Chile, you can NO LONGER start the temporay visa application process from Chile. If you know before coming that you plan to stay, it is best to apply for a temporary visa around 6 months in advance. Otherwise, you may be in trouble later.
What is the visa process?
To relocate to Chile and legally stay there, you will be in contact with 3 different administrations.
Servicio de Migraciones:, the immigration service, where you need to complete all the steps to apply and get your visa
PDI (Policía de Investigaciones): one of the police departments, in charge of supervising all foreigners living in Chile
Registro civil: the civil register, the administration that issues identity cards.
Servicio de Migraciones: get the visa
In Chile, the process is long, between 3 to 6 months in total. For all types of visas, you must apply online on the website of the immigration service before coming to Chile, except if you have a family link with a Chilean or a permanent resident foreigner, in which case you can apply after arriving in Chile as a tourist.
The steps
You gather the required documents.

You apply for a visa. Everything is done online:

you create an account on the website of the immigration service
you fill the application of the main visa holder
you pay online the visa fee. See visa fees here.
you fill the application of the dependants, and eventually, you pay their visa fees too.

After a few months, you receive a reply. If they rejected your application or ask for more documents, you answer and the review process restarts.

If your application is approved, the next step is to apply for an ID card at the Civil Register.
PDI: register with police department [No longer needed]
INFO
In 2022, the police deparment (PDI) has announced that registration of the visas is no longer needed. This follows a 2020 agreement between the immigration service and the police department to establish a common registry of foreigners living in Chile.
You may still have to deal with them when you will be a permanent residency, but not when arriving in Chile for the first time.
Registro civil: apply for your ID card
You must book an appointment on the site of the Registro Civil. They do not accept ID card applications without appointment.
You can consult this page to know the offices of the civil registry closest to your home.
You need your passport and your visa (the estampado electronico that you downloaded on the platform of the immigration service). It costs around 5000 pesos. Be sure to have some change, as they don't like notes of 20,000.
Once you apply, the card is usually ready 5 to 6 weeks later. For the first appointment, you must go to the office where you requested an appointment. However, to withdraw the card, you can indicate another office during the appointment if you prefer. Someone else can also withdraw the ID for you, but you must sign a power of attorney to that person, at a notary.
Get help to relocate to Chile!
Banking, Health, Visas… Receive Free Daily tips to prepare your move
JOIN FREE