21/07/2017, updated 15/06/2023
Where is located Providencia in Santiago?
Providencia is located on the east side of Santiago Centro, and on the south of the Cerro San Cristobal (Cerro = hill). It is a residential area, very pleasant to live in, with its tree-filled streets. Buildings are smaller than in the city center of Santiago (8-10 floors max). Therefore, there is more space, and streets are less crowded. When the last "quality of life in Chile" study was published, Providencia ranked 3 out of the 93 cities with more than 50,000 inhabitants. There is very few insecurity and you can go back home quietly, even late during the night.
Below a small map so that you get an idea: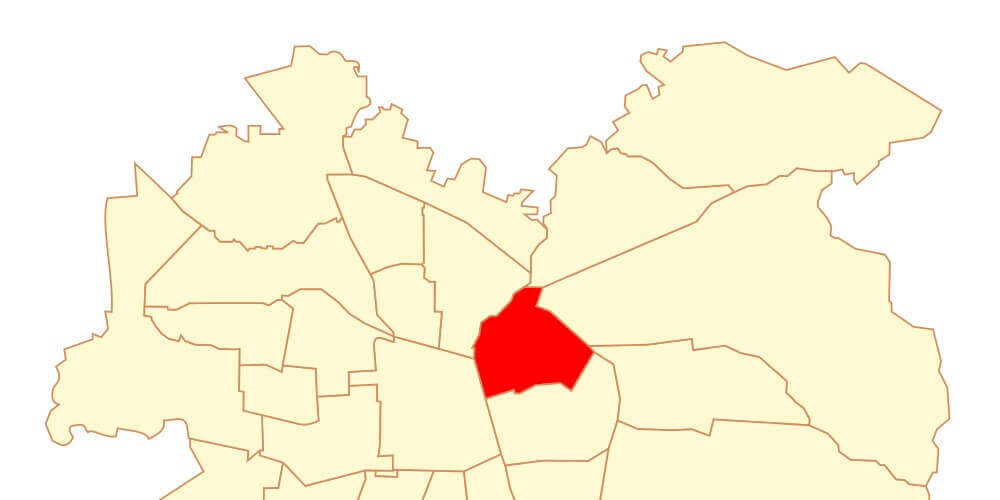 You can find a lot of bars, restaurants all along the metro line 1 between stations Baquedano and Pedro de Valdivia, and along metro line 4 between stations Tobalaba and Cristobal Colon. As soon as you move 3-4 blocks away from the metro, the area becomes really really residential. There is nothing apart from a few small retail shops and pharmacies. Therefore, finding a flat 2-3 blocks away from the metro is a good compromise between having a quiet flat and being close from the metro, shopping centers, and restaurants.
Between the Mapocho river and the Cerro San Cristobal, the Bellavista neighborhood can be interesting if you like to party. It is a little bit farther from the metro (you need to cross the river). Therefore prices are a little bit lower than along line 1. Students tend to like this area. If you consider this area, be sure to visit the apartments during the evening around 8-9pm (the later the better) because some streets that appear quiet during the day while all bars are closed can become really noisy at night, especially during the weekend. The east part of the neighborhood is usually calm. The west part, located in the city of Recoleta, can be cheaper, but it is less safe during the night.
Another interesting neighborhood is the barrio Italia, between the cities of Providencia and Ñuñoa (more information on the page about Ñuñoa).
What type of accommodation can you find in Providencia
Close from the metro lines, you can find a lot of apartments, generally larger than in Santiago Centro, but older (built between the 60' and 80')
A few blocks aways from the metro, you can find individuals houses or more recent buildings. A lot of buildings have been built in the last 3-5 years near the location of the metro stations that opened in 2018.
Average cost of accommodation in Providencia
1-bedroom apartment: $380,000 to $550,000
2-bedroom apartment: $450,000 to $700,000
3-bedroom apartment: $580,000 to $850,000
House: $850,000 to $2,200,000
We recommend Providencia for
Couples or families willing to live in a central location with easy access to a metro
Colocation between students or young professionals
Examples of apartments for rent in Providencia
The following selection of photos is for reference only. This is not our current portfolio of available properties. If you are looking for a property for rent in Providencia, please contact us and send us all the details of what you are looking for (budget, size, number of bedrooms, furnished or not...). The more details you provide us with, the better.
Get help to relocate to Chile!
Banking, Health, Visas… Receive Free Daily tips to prepare your move
JOIN FREE