21/07/2017, updated 15/06/2023
Where is located Lo Barnechea in Santiago?
This the most northerly city, and most probably the poshest of all the metropolitan region. Most expat and wealthy families live in the north and west areas of this city, especially in the surroundings of the golf clubs of la Dehesa.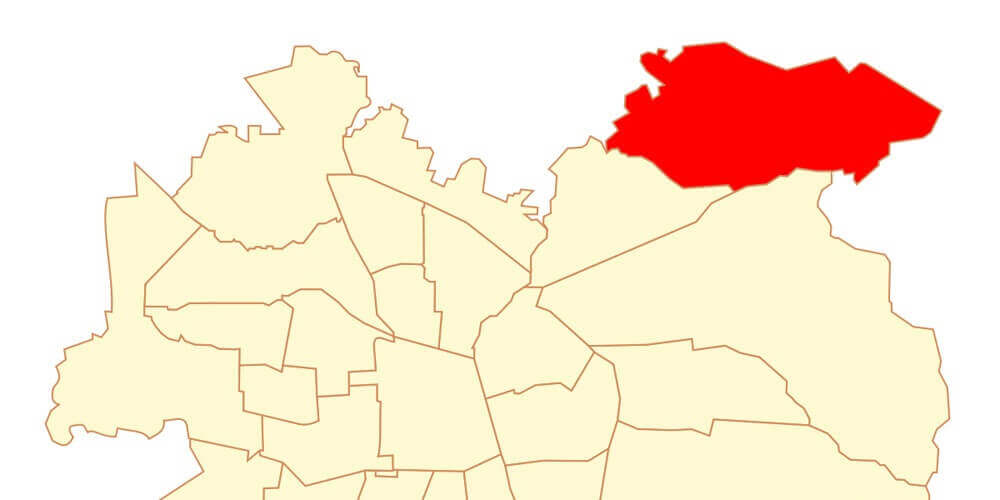 If you decide to search a house by yourself, we recommended to stay away from certain districts. The Pueblito Cerro 18 (Juan Pablo II, Lomas I, Lomas II and Lomas Blancas) is an area where most of the population is underprivileged, which contrasts with the rest of the city. This area regularly faces violence between rival groups and hosts some traffics. Not very recommended.
What type of accommodation can you find in Lo Barnechea?
Lo Barnechea is divided in two main sectors, by the avenida La Dehesa:
the part located on the east of avenida La Dehesa is the oldest one. Here you can find medium and small houses (140 to 180 sqm), around 15-20 years old most of the time. There are new real estate developments on the north part of this sector, near Av. Paseo Pie Andino
the part located on the west of avenida La Dehesa is actually called La Dehesaa. This is the most modern sector, where you can find mostly bigger houses and apartments in luxury condominiums. This is the sector that most of the expatriates prefer to live in.
Average cost of accommodation in Lo Barnechea
3-bedroom apartments: $900,000 to $1,700,000
Houses : $2,500,000 to $4,000,000 (and some luxurious mansions well above this range)
You can find cheaper houses, but they will be most of the time located in the east part of Lo Barnechea. Therefore the quality of construction and insulation will not be in line with what you can find in modern houses. This translates into higher heating cost during winter. Therefore, we don't recommend going with cheaper houses. It is better to choose a smaller house but more modern, than a big old house.
We recommend Lo Barnechea for
Expat families. Lo Barnechea is an ideal area for families willing to send their kids to one of numerous international schools and colleges of the area (Santiago College/Lincoln Academy/Nido de Aguilas/Craighouse).
Example of houses for rent in Lo Barnechea
The following selection of photos is for reference only. This is not our current portfolio of available properties. If you are looking for a property for rent in Lo Barnechea, please contact us and send us all the details of what you are looking for (budget, size, number of bedrooms, furnished or not...). The more details you provide us with, the better.
Get help to relocate to Chile!
Banking, Health, Visas… Receive Free Daily tips to prepare your move
JOIN FREE