21/07/2017, updated 15/06/2023
Where is located Vitacura in Santiago?
Vitacura is a very posh area of Santiago, located on the north of Las Condes, and very popular amongst wealthy Chileans families (Like in El Golf, having a postal address here is a status symbol).
You can not go there by metro, including using the new lines that are planned to open in 2018. Therefore, you need a car to live there, or you have to work really close. Indeed, public transportation (bus) that connect Vitacura with the metro can take up to 30-45 minutes during pic hours.
Below a small map so that you get an idea: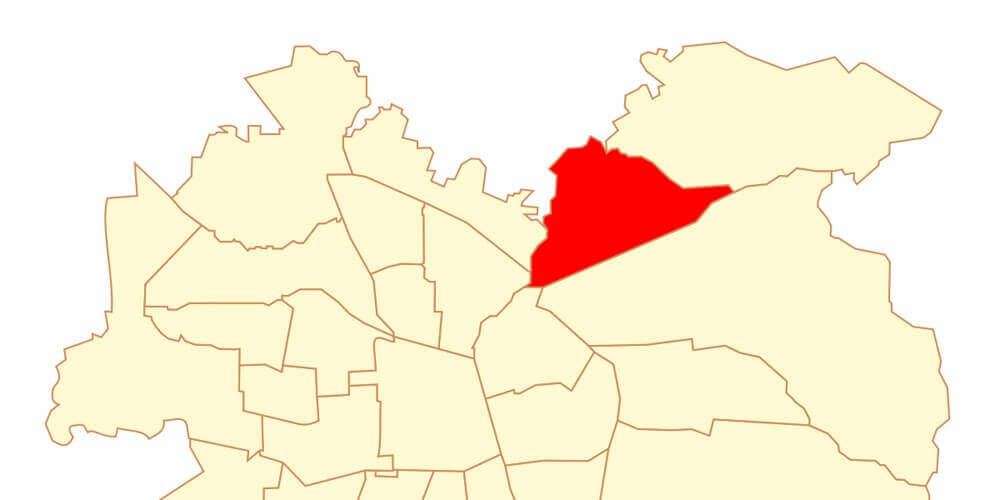 There are limited problems of insecurity. Please note though that the concentration of wealth attracts thieves. Therefore, most houses are protected by electrical fences and monitored by patrol cars from both the city AND from private security companies.
What type of accommodation can you find in Vitacura?
Quite recent apartments. Good quality of construction. Mostly 2 bedrooms and above.
A lot of houses, with a very wide price range, depending on the quality of construction, the current state (some are not renovated at all) and the localisation (the closer they are from an international college/school, the more expensive they are).
Average cost of accommodation in Vitacura
1-bedroom apartment: $600,000 à $1,100,000
2-bedroom apartment: $780,000 à $1,700,000
3-bedroom apartment: $1,000,000 à $2,200,000
House: $1,200,000 à $3,500,000
The location will really impact the price. Houses near colleges, or flats with a nice view of the polo club, for example, will be way more expensive than others located 2 blocks away.
You can manage to hear about cheaper houses, but they usually don't show up on the market. Chileans rent to friends and family. Furthermore, the cheapest ones are usually not or poorly renovated. They are far from the quality an expat would expect.
We recommend Vitacura for
Expat families with or without kids, especially if kids go to the French college or to the Bradford School
Examples of houses and apartments for rent in Vitacura
The following selection of photos is for reference only. This is not our current portfolio of available properties. If you are looking for a property for rent in Vitacura, please contact us and send us all the details of what you are looking for (budget, size, number of bedrooms, furnished or not...). The more details you provide us with, the better.
Get help to relocate to Chile!
Banking, Health, Visas… Receive Free Daily tips to prepare your move
JOIN FREE