14/05/2017, updated 15/06/2023
Everyone knows how does a cheque work, so I am not going to explain again.
However, there is crucial point to know regarding cheques in Chile (maybe it's the same in your country. As far as I'm concerned, it was different), which can cost you a lot of money.
How to lose money easily with a cheque
In Chile, cheques:
can be exchanged for cash at any bank
Have a mention on the right "al portador", which means anyone who has the check can cash it.
Conclusion: if you write a cheque to someone, and it gets stolen, the thieve can cash it, and you're screwed.
To avoid this, when you receive a new cheque book, we advise you to:
Add two diagonal lines on each cheque: this prevents anyone to cash it. All checks with diagonal lines will need to be deposited on an account
Remove the two words "al portador": this prevents anyone but the designated beneficiary to use it.
Yes, this a bit tedious to do… but it's best to be on the safe side.
Here is a normal check (without the name/account number of course) :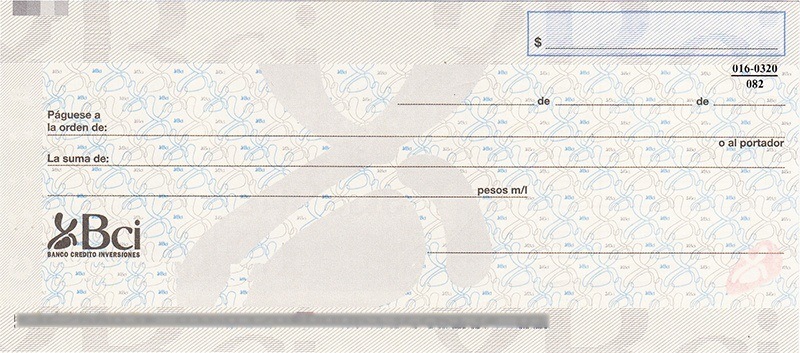 The safe version
Here is the modified and more safe version :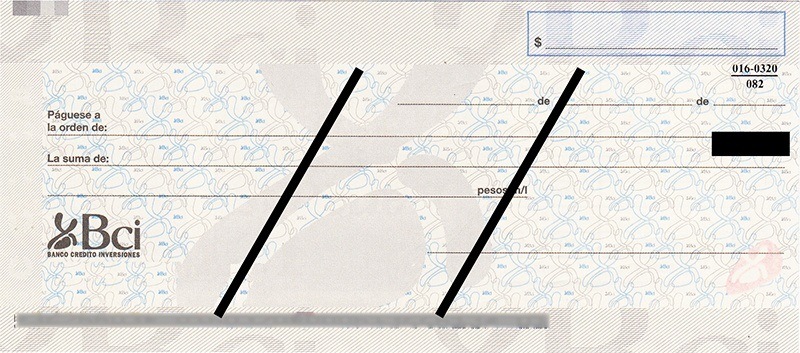 Ideally, this should be done on your entire checkbook as soon as you receive it. Otherwise, it is easy to forget and when the check is issued, it is too late.
Get help to relocate to Chile!
Banking, Health, Visas… Receive Free Daily tips to prepare your move
JOIN FREE