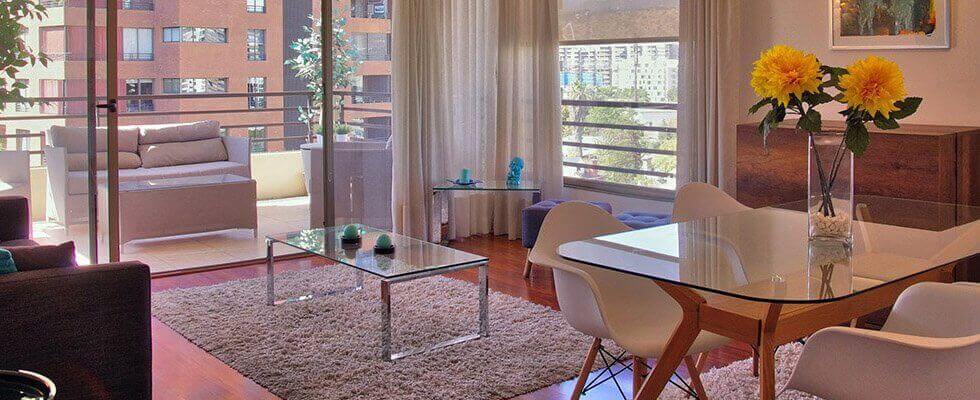 03/07/2022, updated 20/10/2023
Below our recommendations of hotels and short-term apartments for rent. We only recommend hotels or apartments-hotels run by companies with at least 50 units under management. In our experience, renting to individual owners can be cheaper, but if they have a problem with their apartment, or a double-booking, they will not be able to offer an other apartment.
All the following links point to the Booking.com platform, so that you can book directly, without having to call them. Useful if you are not yet fluent in Spanish. And you get Booking insurance and discounts!
NOTE
We do not recommend you to go with AirBnB for rental, especially for large apartments, unless the owner is a SuperHost with lots of reviews. In Santiago, individual owners usually put their apartment for rent in AirBnB while they are waiting for a long-term lease. We had several clients who saw their AirBnB booking cancelled at the last minute because the owner had found a long-term lease.
We have not yet made a list of accommodation for cities outside Santiago. If you need assistance, feel free to reach out.
Hotels in Santiago, Chile
Vitacura
High-end:
NOI Vitacura: very well located near the Alonsa de Cordova street, with a lot of great restaurants.
A bit cheaper:
Hotel Eco Boutique Bidasoa: great terrace with lots of vegetarian and vegan options in their restaurant.
Las Condes
High-end:
A bit cheaper:
Providencia
Two boutique hotels we like a lot:
Hotel Boutique Le Reve: very central, close to all the small gourmet restaurants in Providencia, and on the same street as one of the best vegetarian restaurants.
For central options a bit cheaper:
Santiago
High-end boutique hotels:
Hotel Magnolia Santiago: antique building recently refurbished in a very minimalist style, with a beautiful rooftop terrace
The Singular Santiago: located at the heart of the barrio Lastarria, and near the Parque Balmaceda, a very nice hotel with a great cocktail bar.
Apartment-hotels in Santiago, Chile
Vitacura
There are very few apartment-hotels in the area of Vitacura, as it is traditionally a municipality with few buildings. If you absolutely want an apartment-hotel :
Las Condes
In the El Golf area:
Close to the Manquehue metro station (Nueva Las Condes area): Two options of apartment-hotels, very similar in quality, offering fairly small apartments between 1 and 3 bedrooms, with air conditioning. The price will be much more affordable than the hotels in this area.
Providencia
Norus Apartments Providencia: same company as in Las Condes (Norus, see above). Located on the north of the Mapocho river, near Bellavista. Apartments are small, but cheap for the area, and you can park a car.
Get help to relocate to Chile!
Banking, Health, Visas… Receive Free Daily tips to prepare your move
JOIN FREE