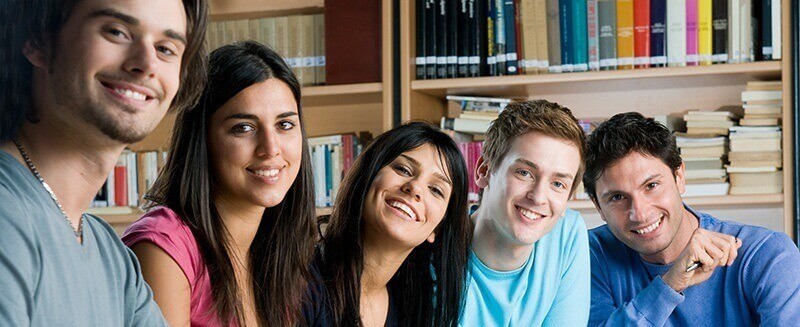 Share a flat, find flatmates in Santiago
14/10/2016, updated 15/06/2023
You have been accepted for a semester of study? Or you have found the internship of your dreams in Chile, and now you need to find some flatmates?
Unlike finding a flat for a long-term rental, finding a room in a flat is really not complicated.
Below some clues to facilitate your search
What and where you should look for?
Students usually look for accommodation near their university. Those doing an internship have more flexibility. The neighborhoods where most foreign students usually live are:
Santiago Centro: affordable cost, close to the metro, practical
Bellavista: a little bit farther from the metro than Santiago Centro (you need to cross the river). It is a very lively area, especially on the weekend (and therefore noisier). Ideal for those who like to party
Providencia: more expensive than Santiago Centro, calmer, less crowded
Click on each link to get a complete description and photos, to get a better idea of each district.
How to look for flatmates?
Specialised websites
The reference for people looking to share a flat: CompartoDepto
There are a lot of choices. Be aware, a lot of hostels are promoting their rooms on the website. You need to pay to get full access to the contacts.
Facebook groups
Several Facebook groups exist to help foreigners arriving in Chile.
Some are dedicated to finding accommodation or roommates. On these groups, you can post a request and expect a quick reply. This is due to the fact that people looking to fill their flat are usually quite active in these groups. Avoid to send money in advance, before seeing the room, there are some scammers out there too.
You can also use the other groups, dedicated to foreigners in general, or to people from a specific country (Spanish people in Chile… Colombians in Chile…) It can be useful if you are looking for a specific language to learn, and want to avoid roommates from your origin country.
A small tip to use these "national" groups:
On most of them, there are not only students. And, as every 6 months, each group receives his flow of messages like "help me help me, I am looking for a roommate", members of these groups don't really bother anymore to reply.
Therefore, instead of posting your request like the 15 students before you, it is more interesting to look who has asked the same question 4 to 6 months before. This will allow you to directly contact students who arrived a few months ago. They are likely to leave their collocation soon or to know who is going to leave soon. Sure, it takes a little bit more time than randomly posting "help help" on 10 groups, but you will get a feedback on good places to live/bad places to avoid.
To find students who posted 6 months ago, you just need to use the search engine available in each Facebook group. On a PC/Mac, it is on the top right. You also have the option on the top bar of the mobile app if your telephone is quite recent. Try to type in "colocation" or "roommate", and check who has already posted a request before.
Here are a few groups to try:
Students of the previous year/Former interns
Here are a few other ideas to find a great place to share:
If the university where you study has a partnership with a Chilean university, it is likely that they send students every 6 months or every year. Contact the international department of your university, so that they give you the contact of the students who went there the year before. You can then contact them to get information about good places to live/bad places to avoid.
If there is no partnership between universities, you can still contact the international department of the Chilean university/school. They are usually very kind and likely to give you some contacts of foreign students (even if not from your university).
Same thing for interns in a big company. HR people should be able to tell you the name/mail of people who were interns the year before.
Get help to relocate to Chile!
Banking, Health, Visas… Receive Free Daily tips to prepare your move
JOIN FREE