03/07/2022, updated 21/10/2023
Local health insurance is the recommended solution for expatriates who are going to have a local contract with a Chilean company. If you maintain your working contract abroad with the headquarters of your company of origin, for example, you will get a better health coverage at a cheaper cost with an international insurance. Click here to get a quote if you are in this case.
Compare price of local health insurances in Chile
We partnered with the site QuePlan, which is one of the leaders in health insurance comparison in Chile. The website is in Spanish, but it is not too difficult to understand. We have put a small guide below on what to do to get a quote, in case you are not familiar with Spanish.
Step 1
Click on this link to open the website
Click on the red button "Ingresar Prefil" to be able to enter your information.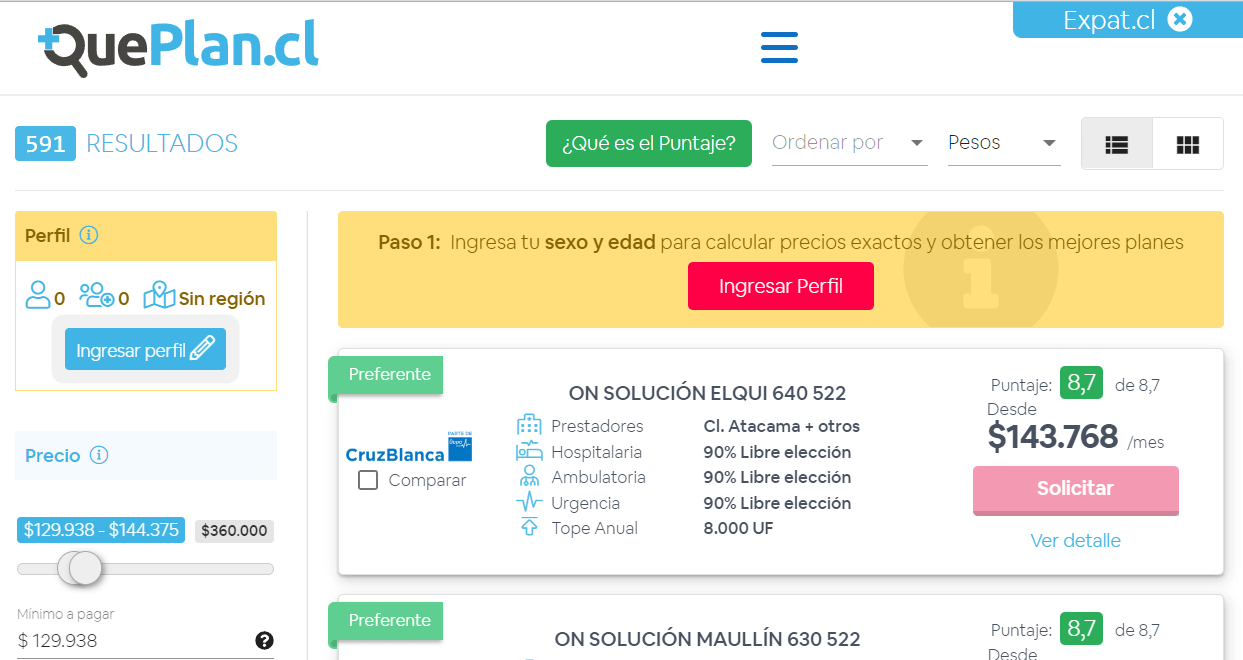 Step 2
Once, you click, a popup will appear. Fill the following information:
"Ingresa tu Region" > this is where you live. If Santiago, choose "RM Metropolitana"
If you relocate with partner, choose "En pareja". Otherwise, choose "Solo yo". Children must be added after, using the button "Agregar Carga"
For you and your partner, you have to indicate your gender (Hombre : Men / Mujer : Women), your age (Edad) and your net income (sueldo liquido) in Chilean pesos.
Once, you have finished, click on Comparar. You will see an updated selection with the monthly cost of each option. We recommend you to pick 2 different companies, then click on "Solicitar", to receive more information and be able to send your questions to an executive. No obligation to subscribe to anything at that point.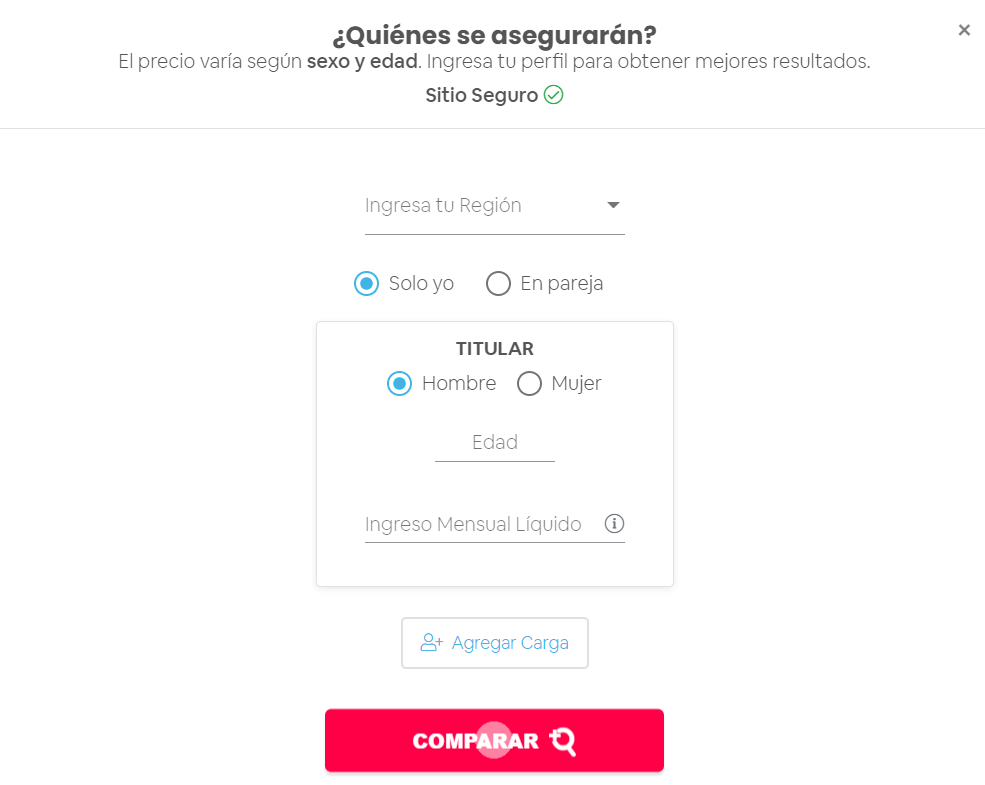 Get help to relocate to Chile!
Banking, Health, Visas… Receive Free Daily tips to prepare your move
JOIN FREE